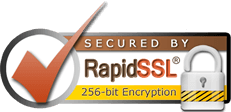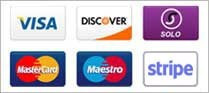 Host ASP and ASP.net Windows websites with peace of mind!
Your Investment Is Completely Risk-Free With Our
30-Day Money-Back Guarantee!
We have designed HostXPro to provide you a secure, ultra-fast, unlimited hosting solution that doesn't burn a hole in your pocket. It will save you more money and make you more successful in your business endeavors.

On rare occasions, if you are not satisfied with our platform and feel that it falls short of your expectations, we would be prompt to refund your entire amount to you.
Just drop us an email within 30-days of your purchase and you will get your full amount back. So there's no risk for you, but if you wait and come back later, you will have to pay a lot more.
Do you need to use Windows Hosting?

Our Windows Platform is for Classic ASP and .NET Framework applications on version 4.5 or older.
These are both considered legacy technologies and are no longer actively developed by Microsoft.
We do not recommend using this platform for new websites.
If you are not sure which platform to choose we recommend Linux Hosting where we also have 80+ one click applications based on PHP.If you require .NET Core 3.1 / .NET 5 then please take a look at our VPS offers.
Generally, you should choose Windows if your website is built in ASP, ASP.NET or requires a Microsoft SQL database. If you are unsure choose Linux most prefered, or WordPress easy management and most popular.
Linux and WordPress platforms operates on Apache Servers while Windows operates on ISS Servers. All servers brilliantly speed optimized for maximum performance.